---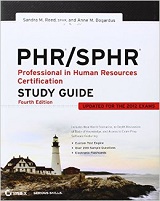 PHR/SPHR: Professional in Human Resources Certification Study Guide
by Sandra M Reed and Anne M. Bogardus
The Professional in Human Resources (PHR) and Senior Professional in Human Resources (SPHR) exams from the Human Resources Certification Institute (HRCI) reflect the evolving industry standards for determining competence in the field of HR. Serving as an ideal resource for HR professionals who are seeking to validate their skills and knowledge.
This new edition is must-have preparation for those looking to take the PHR or SPHR certification exams in order to strengthen their resume.
More information and prices from:
- US dollars
- Canadian dollars
- British pounds
- Euros
- Euros
---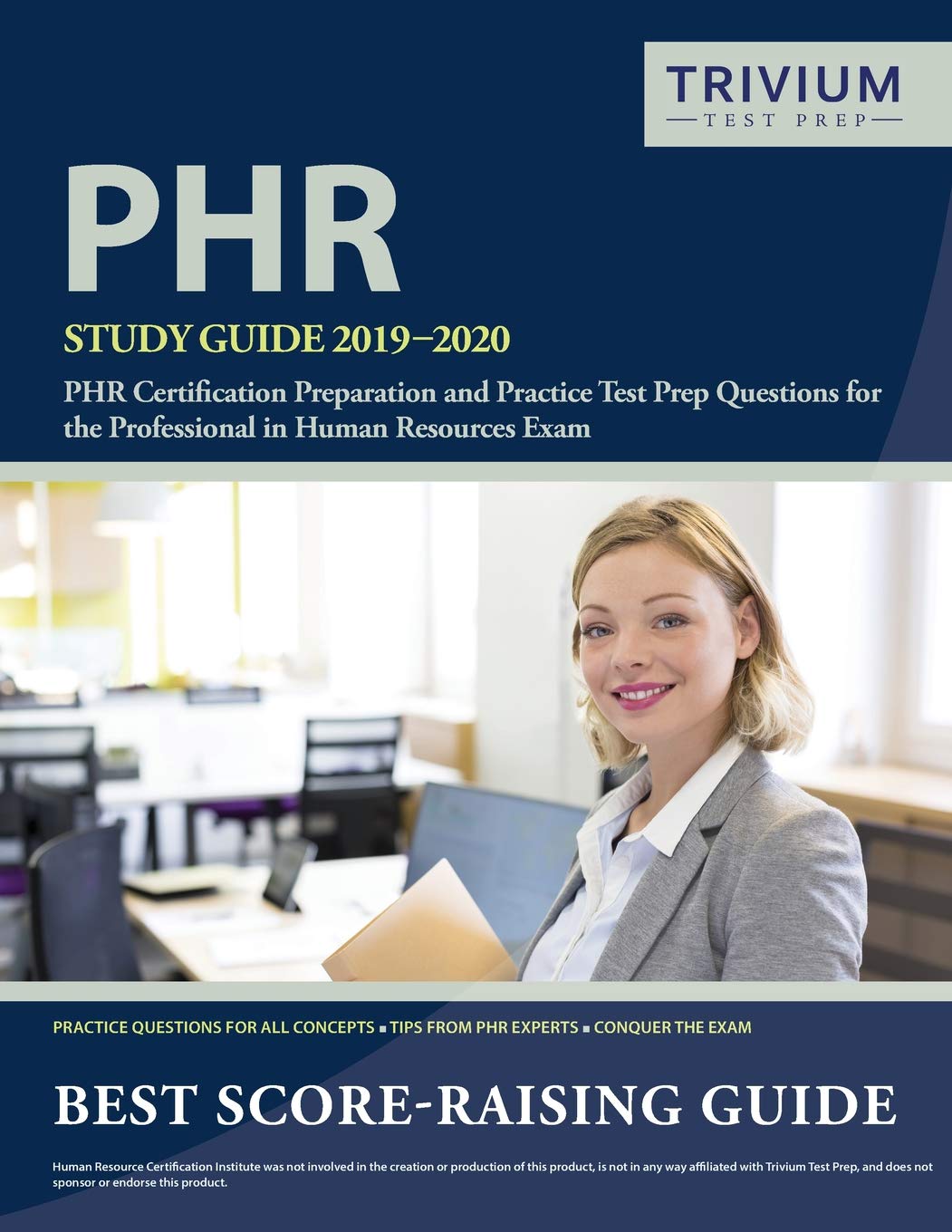 PHR Study Guide 2017: PHR Certification Test Prep and Practice Questions for the Professional in Human Resources Exam
Think all PHRŪ/SPHRŪ study guides are the same? Think again! With easy to understand lessons and practice test questions designed to maximize your score, you'll be ready.
More information and prices from:
- US dollars
- Canadian dollars
- UK pounds
- Euros
- Euros
---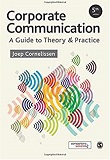 Corporate Communication: A Guide to Theory and Practice
by Joep P. Cornelissen
Academically grounded, it covers the key concepts, principles and models within corporate communication by bringing together academic knowledge and insights from the subject areas of management and communication
More information and prices from:
- US dollars
- Canadian dollars
- UK pounds
- Euros
- Euros
Gender Sterotypes
October 1 2005 - A study by Elizabeth Gorman, assistant professor of sociology at the University of Virginia analyzed hiring decisions of 700 law firms in the USA in the mid-1990s. She found that stereotypes of men as decisive and aggressive and of women as indecisive and gentle are 'alive and well' and influencing personnel decisions at large, private law firms.

Elizabeth Gorman said:

"Women have gained a foothold in the legal profession over the past quarter century. But even among law firms, which should be more than usually attuned to discrimination in employment, the power of stereotypes shapes hiring to a statistically significant degree."

The study entitled 'Gender Stereotypes, Same-Gender Preferences, and Organizational Variation in the Hiring of Women: Evidence from Law Firms,' published in the American Sociological Review, is believed to present the first evidence from the workplace for employer discrimination according to gender stereotypes. In recent years, expert testimony in courts along these lines has been discounted because it relied on controlled laboratory experiments. The study also found that when women are in charge of hiring, organizations hire more women.

Other findings of the study included:

A majority of the law firms (55 per cent) had a lower proportion of women among their entry level hires than the proportion of women enrolled in law schools, suggesting a hiring disadvantage for women;
In 1994-95, on average, only 39 per cent of associates and 13 per cent of partners were women;
The presence of a female hiring partner increased the odds that a woman would be hired by 13 per cent.

Gorman argues that these results underline the importance of ensuring awareness among hiring officials that gender stereotypes can influence their decisions. Training and sensitization to the issues are important to battling discrimination. She also calls for the establishment of institutional safeguards, such as restricting the discretion of decision makers and requiring written records of all hiring decisions. The study suggests that the legal understanding of discrimination should be broadened beyond a deliberate decision not to hire a woman, to encompass the subtle impact of stereotypes on decision making.



---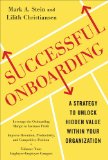 Successful Onboarding: Strategies to Unlock Hidden Value Within Your Organization
Mark Stein and Lilith Christiansen
Fact: 1/3rd of all external hires are no longer with the organization after 2 years. What can you do about it? In a word: onboarding; although poorly understood, subject to narrow definitions, and with limited best practice understanding or management rigor. Consultants Mark Stein & Lilith Christiansen have worked with leading companies on it, and they've synthesized their work into a ready to use system.
More information and prices from:
- US dollars
- Canadian dollars
- British pounds
- Euros
- Euros
---

The HR Answer Book: An Indispensable Guide for Managers and Human Resources Professionals
by Shawn A. Smith, Rebecca A. Mazin
The HR Answer Book addresses 200 questions that every employer needs to deal with, from recruiting and hiring to discipline and termination, compensation and benefits to training and employee relations. Accessible and concise, this on-the-job companion offers expert guidance on all types of "people" issues.
More information and prices from:
- US dollars
- Cdn dollars
- UK pounds
- Euros
- Euros
---