---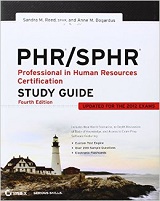 PHR/SPHR: Professional in Human Resources Certification Study Guide
by Sandra M Reed and Anne M. Bogardus
The Professional in Human Resources (PHR) and Senior Professional in Human Resources (SPHR) exams from the Human Resources Certification Institute (HRCI) reflect the evolving industry standards for determining competence in the field of HR. Serving as an ideal resource for HR professionals who are seeking to validate their skills and knowledge.
This new edition is must-have preparation for those looking to take the PHR or SPHR certification exams in order to strengthen their resume.
More information and prices from:
- US dollars
- Canadian dollars
- British pounds
- Euros
- Euros
---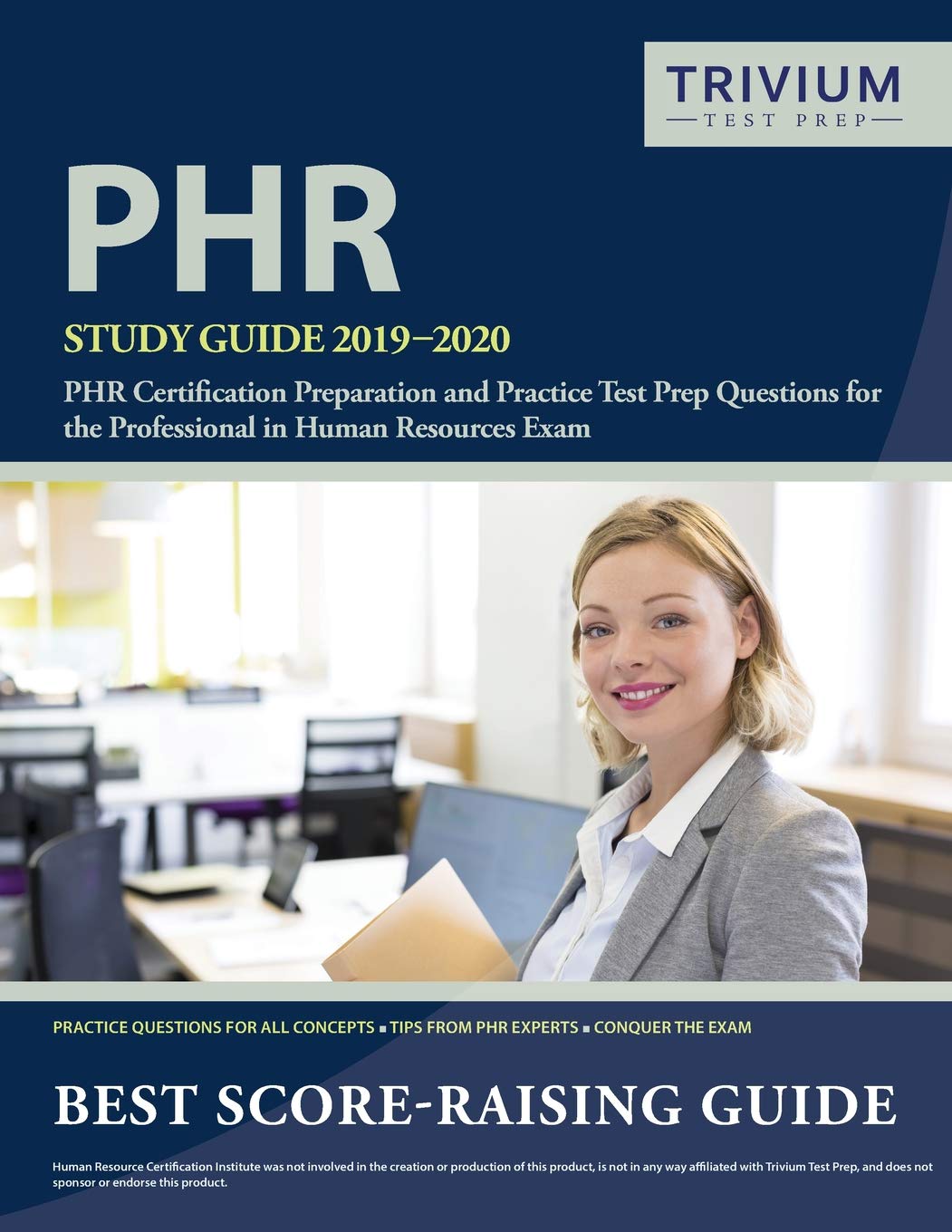 PHR Study Guide 2019-2020: PHR Certification Test Prep and Practice Questions for the Professional in Human Resources Exam
Think all PHRŪ/SPHRŪ study guides are the same? Think again! With easy to understand lessons and practice test questions designed to maximize your score, you'll be ready.
More information and prices from:
- US dollars
- Canadian dollars
- UK pounds
- Euros
- Euros
---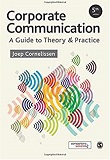 Corporate Communication: A Guide to Theory and Practice
by Joep P. Cornelissen
Academically grounded, it covers the key concepts, principles and models within corporate communication by bringing together academic knowledge and insights from the subject areas of management and communication
More information and prices from:
- US dollars
- Canadian dollars
- UK pounds
- Euros
- Euros
Pelosi - equal pay as a family issue
April 20 2005 - House Democratic Leader Nancy Pelosi released the following statement on Equal Pay Day. Equal Pay Day symbolizes the day each year that women's wages catch up to men's wages from the previous year:

"Equal pay is not simply a women's issue, but a family issue. The wage gap hurts everyone -- husbands, wives, children, and parents -- because it lowers family incomes that pay for essentials: groceries, doctors' visits, and child care. Furthermore, 41 percent of women are their families' sole source of income. When women earn more, an entire family benefits. We must ensure equal pay for women and families.

"Unfortunately, the economic policies of the Bush Administration are hurting women and their families. Women today earn only 77 cent for every dollar men earn; women of color fare worse, with African-American women earning only 66 cents, and Hispanic women 54 cents, to each dollar earned by a white man. Yet, President Bush has eliminated the Equal Pay Initiative, which was designed to expand federal enforcement against discriminatory practices that threaten equal pay for women and minorities.

"Democrats are working to close the pay gap. Rep. Rosa DeLauro has introduced the Paycheck Fairness Act, which would strengthen the Equal Pay Act to provide more effective remedies to women who are not being paid equal wages for doing equal work. I am proud to be an original co-sponsor of this superb legislation."
---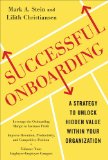 Successful Onboarding: Strategies to Unlock Hidden Value Within Your Organization
Mark Stein and Lilith Christiansen
Fact: 1/3rd of all external hires are no longer with the organization after 2 years. What can you do about it? In a word: onboarding; although poorly understood, subject to narrow definitions, and with limited best practice understanding or management rigor. Consultants Mark Stein & Lilith Christiansen have worked with leading companies on it, and they've synthesized their work into a ready to use system.
More information and prices from:
- US dollars
- Canadian dollars
- British pounds
- Euros
- Euros
---

The HR Answer Book: An Indispensable Guide for Managers and Human Resources Professionals
by Shawn A. Smith, Rebecca A. Mazin
The HR Answer Book addresses 200 questions that every employer needs to deal with, from recruiting and hiring to discipline and termination, compensation and benefits to training and employee relations. Accessible and concise, this on-the-job companion offers expert guidance on all types of "people" issues.
More information and prices from:
- US dollars
- Cdn dollars
- UK pounds
- Euros
- Euros
---