---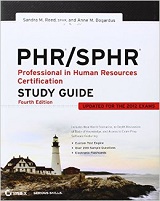 PHR/SPHR: Professional in Human Resources Certification Study Guide
by Sandra M Reed and Anne M. Bogardus
The Professional in Human Resources (PHR) and Senior Professional in Human Resources (SPHR) exams from the Human Resources Certification Institute (HRCI) reflect the evolving industry standards for determining competence in the field of HR. Serving as an ideal resource for HR professionals who are seeking to validate their skills and knowledge.
This new edition is must-have preparation for those looking to take the PHR or SPHR certification exams in order to strengthen their resume.
More information and prices from:
- US dollars
- Canadian dollars
- British pounds
- Euros
- Euros
---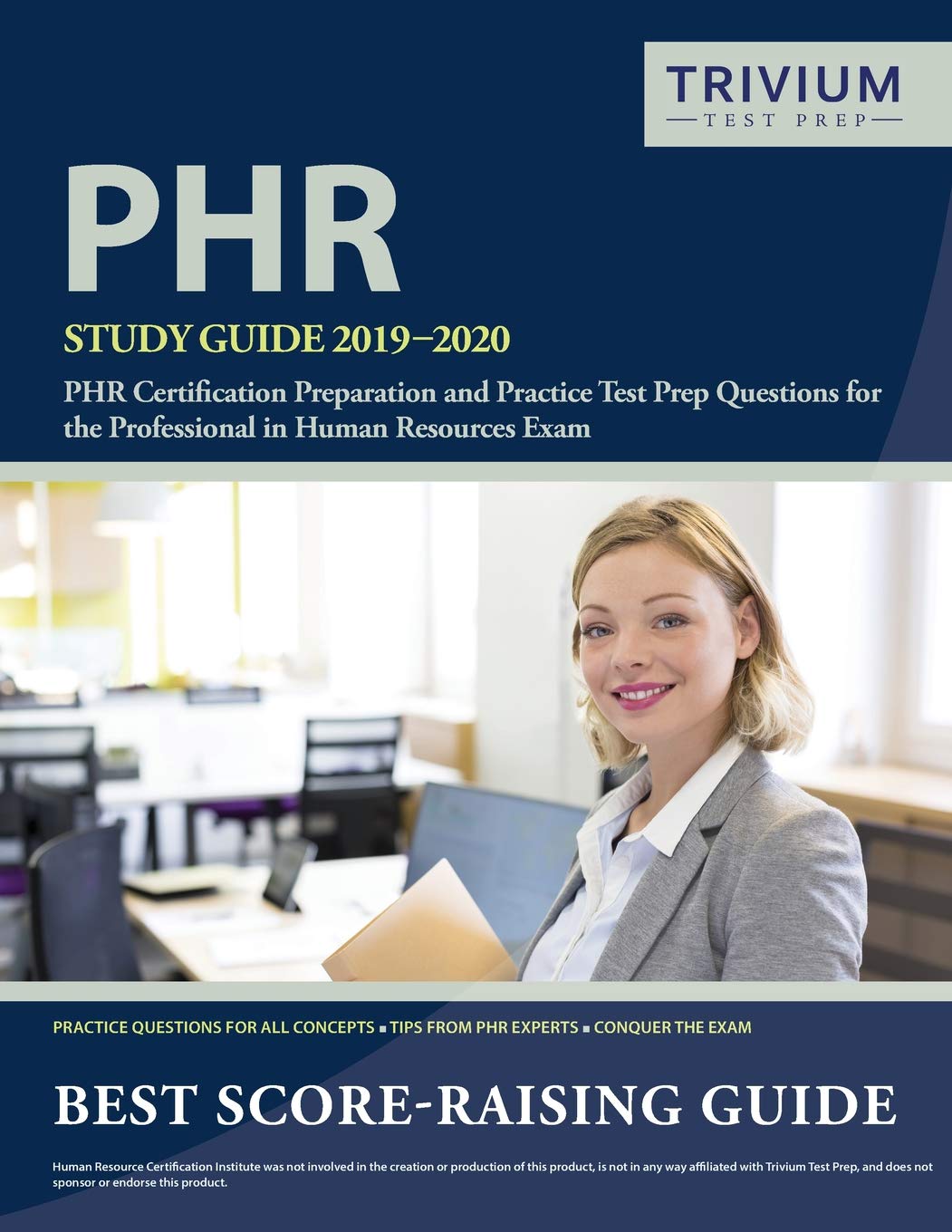 PHR Study Guide 2019-2020: PHR Certification Test Prep and Practice Questions for the Professional in Human Resources Exam
Think all PHRŪ/SPHRŪ study guides are the same? Think again! With easy to understand lessons and practice test questions designed to maximize your score, you'll be ready.
More information and prices from:
- US dollars
- Canadian dollars
- UK pounds
- Euros
- Euros
---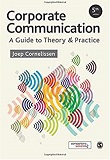 Corporate Communication: A Guide to Theory and Practice
by Joep P. Cornelissen
Academically grounded, it covers the key concepts, principles and models within corporate communication by bringing together academic knowledge and insights from the subject areas of management and communication
More information and prices from:
- US dollars
- Canadian dollars
- UK pounds
- Euros
- Euros
Rising demand for top executives
September 14 2006 - A new report by Rick Slayton from Chicago-based Slayton Search Partners examines factors that have created a sellers' market in the executive search game. Slayton analyzes both sides of the recruiting equation and offers insights into strategies that are working both for companies and executives in transition. Slayton Search Partners has a 20-year track record of helping key industries fill crucial positions across all management disciplines.
Rick Slayton said:
"The supply and demand dynamics have given high performing executives more career options than they've had in years, and from that perspective, it's beginning to smack of 1999 all over again. The A Players are much more selective about pursuing transition options, but they're also pouncing on the opportunity to get what they want."
Slayton points to recent studies documenting an increase in executive job transitions and moves by employers to change their pay practices to match a more competitive job market. For example, a study from Liberum Research found a nearly 60 per cent increase in executive turnover in 2006. ExecuNet reports a surge in hiring at executive search firms, and a Mercer Human Resources Consulting report reveals companies' plans to boost executive compensation.
Rick Slayton comments:
"Candidates, as a general rule, have more power today. For much of the past five years, employers were holding the cards in the executive employment market, because new opportunities were scarce. But today, it's clear that the pendulum of the executive employment market has moved way over to the candidate or seller side. The bargaining advantage has shifted substantially beyond equilibrium in favor of the top candidates."
The author predicts no foreseeable downturn in the current situation and suggests that the 2006 recruiting season will keep corporate recruiters and executive search firms extremely busy trying to market compelling opportunities to top management talent. He expects corporate employers will continue to place a premium on the right mix of professional experience, advanced education, a track record of consistent performance and successive promotions, and intangibles he describes as 'executive presence'. Slayton also believes leading employers will continue to create more opportunities for women and minority executives.
Slayton notes an increasing number of executive job candidates are rejecting any company rumoured to have a tyrannical CEO, high executive turnover, and/or business practices that might remotely evolve into corporate scandal. He advises employers not to underestimate the importance of their reputation, their brand, and their overall workplace experience and corporate mission, because top calibre management candidates are usually motivated by the challenge of a new job with a growth-oriented employer.
Rick Slayton says:
"Any company that can't effectively articulate its vision for the future and a compelling employment proposition for world-class management executives will find its ability to recruit diminished or hampered until that changes."
---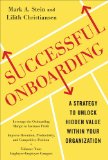 Successful Onboarding: Strategies to Unlock Hidden Value Within Your Organization
Mark Stein and Lilith Christiansen
Fact: 1/3rd of all external hires are no longer with the organization after 2 years. What can you do about it? In a word: onboarding; although poorly understood, subject to narrow definitions, and with limited best practice understanding or management rigor. Consultants Mark Stein & Lilith Christiansen have worked with leading companies on it, and they've synthesized their work into a ready to use system.
More information and prices from:
- US dollars
- Canadian dollars
- British pounds
- Euros
- Euros
---

The HR Answer Book: An Indispensable Guide for Managers and Human Resources Professionals
by Shawn A. Smith, Rebecca A. Mazin
The HR Answer Book addresses 200 questions that every employer needs to deal with, from recruiting and hiring to discipline and termination, compensation and benefits to training and employee relations. Accessible and concise, this on-the-job companion offers expert guidance on all types of "people" issues.
More information and prices from:
- US dollars
- Cdn dollars
- UK pounds
- Euros
- Euros
---